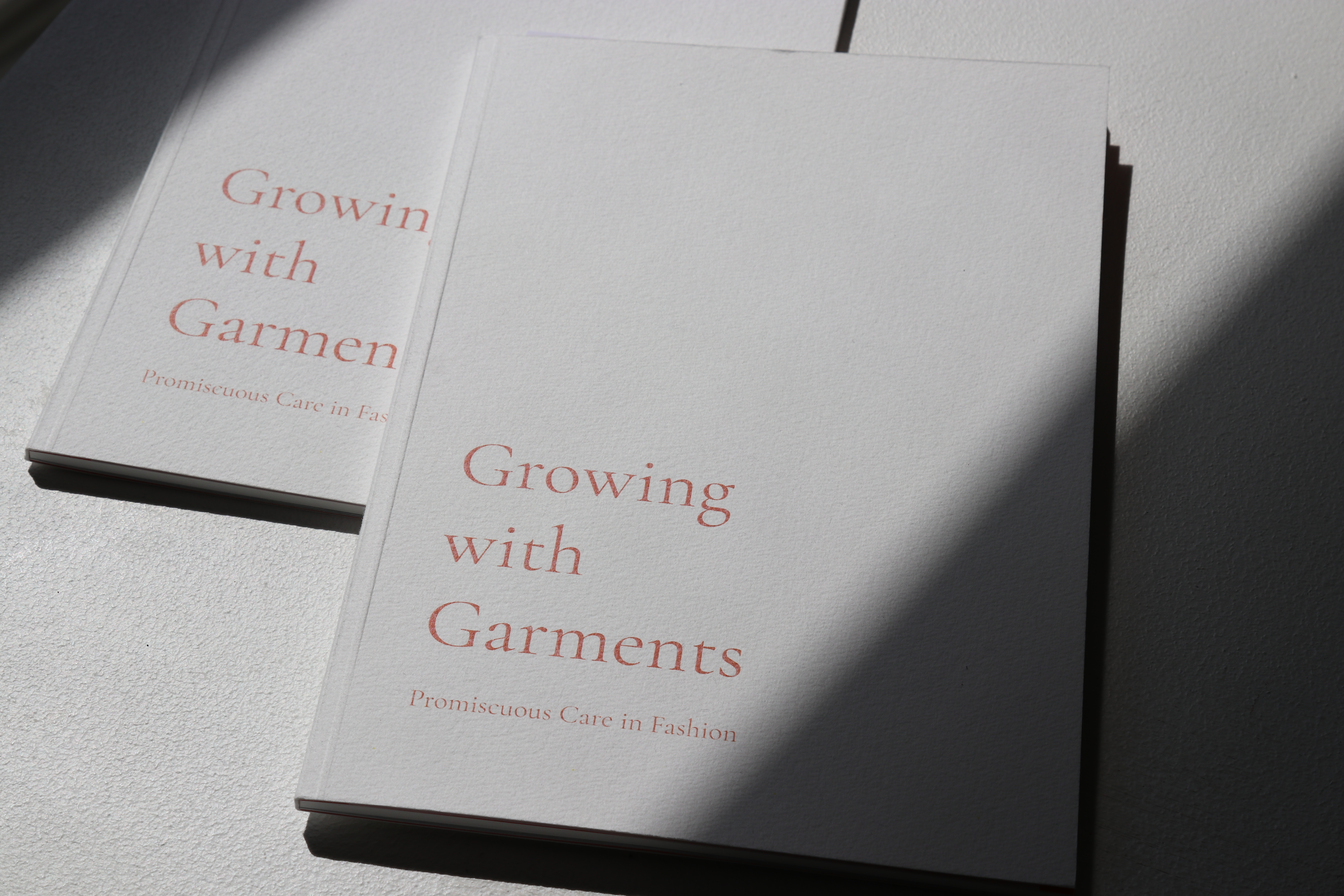 n
Growing with Garments:
Promiscuous Care in Fashion
Promiscuous care suggests the capacity to value the skills and resources as well as promotes the capabilities of every stakeholder, including both humans and nonhumans. The practice of promiscuous care begins with understanding differences and acknowledging interdependencies. In the realm of fashion, individuals are disconnected from the experience of agency to care for more-than-human creatures. Previous research reveals that the product demand in the apparel market keeps increasing even during the COVID-19 crisis. Amidst this, consumers are willing to buy sustainable products but seldom make their behaviour sustainable. Although the current trend in biodesign for textile is to develop eco-friendly materials with living organisms, the sales of biodesign products still outgrow the natural resources. Individuals play a crucial role in fashion's relationship with nature, and our actions affect a bottom-up change to the whole fashion system.

How could an individual become an active agent to practise promiscuous care in fashion? And how could fashion become the medium to bridge the network instead of being the damager? A potential answer emerges from environmental psychology studies stating that the experience of nature leads us to respect and be curious about our surroundings. Above all, it makes us reflect on our actions and possibilities. Co-creating fashion with nature is a way to reconnect us with our surroundings and become active agents that pay attention to materials in use as well as nonhumans' needs. The livingness fosters more thoughts around care, symbiosis, cohabitation and adaptation. However, a missing topic in fashion studies is how individuals interact with living organisms and what the interaction is being effective for? Thus, the research of this study delved into possible answers by conducting an experiment which speculated a scenario for collaborating with nonhuman species to create a wearable garment.



The Experiment Process
The experiment collaborated with artist Dasha Tsapenko on material design to develop a detachable living collar with hemp and microgreens. It recruited four participants to join the experiment, in which they had to design, grow and wear detachable collars with plants for 21 days. The researchers provided the materials, including seeds, hemp mats, and tools. Participants' reflections were recorded in their journals as well as the interviews, which were analyzed under the framework of Grounded Theory. The results reveal that when the living nonhuman species engage in fashion, people tend to pay more attention to the materials in use and give more care to both garments and surroundings. By collaborating with nonhuman species, individuals not only have a better chance to examine their behaviours, but the states of their minds can also grow with the garments. It suggests a possible way to practise promiscuous care in fashion from an individual level.
Documentary: Participants' Stories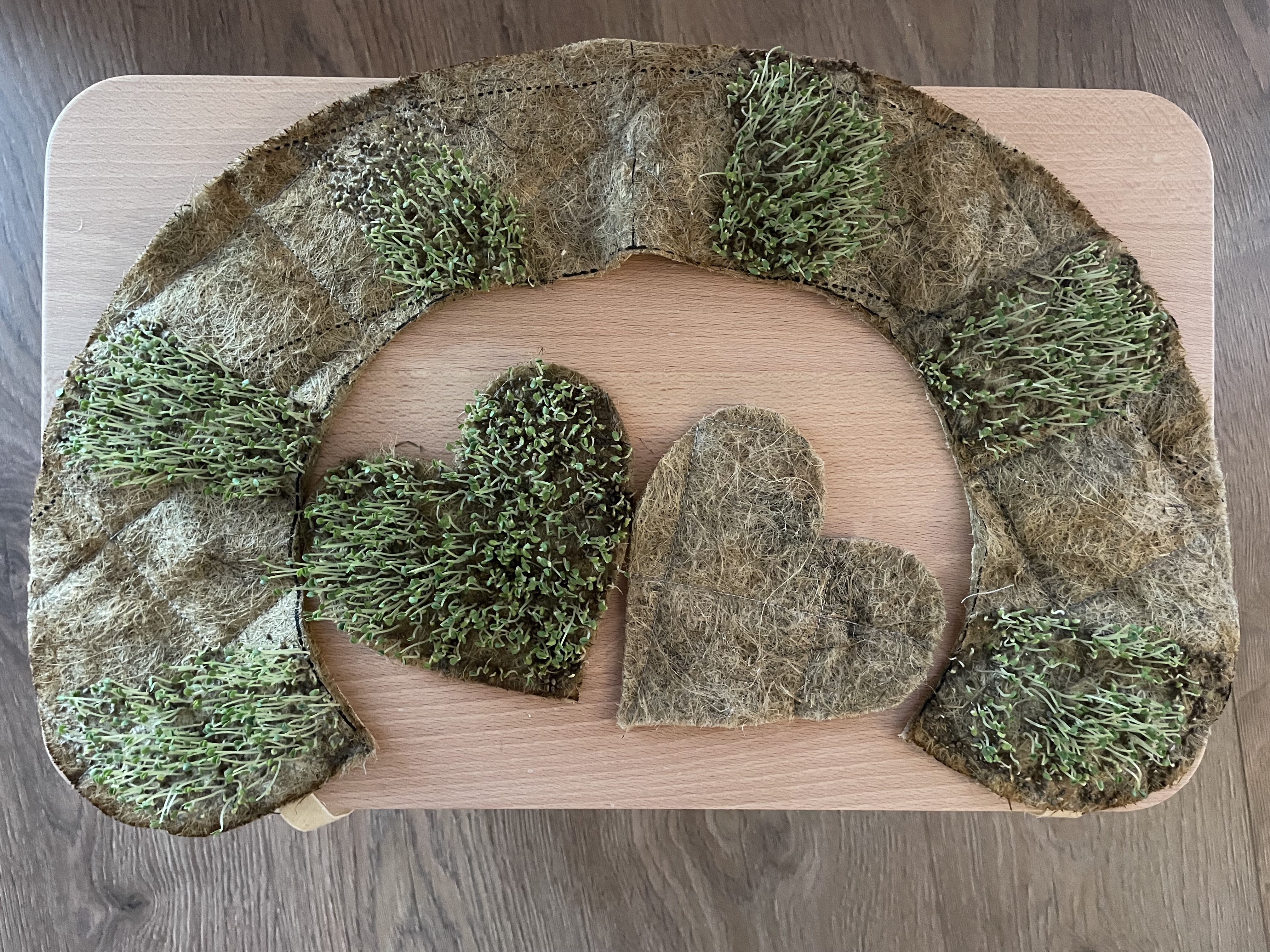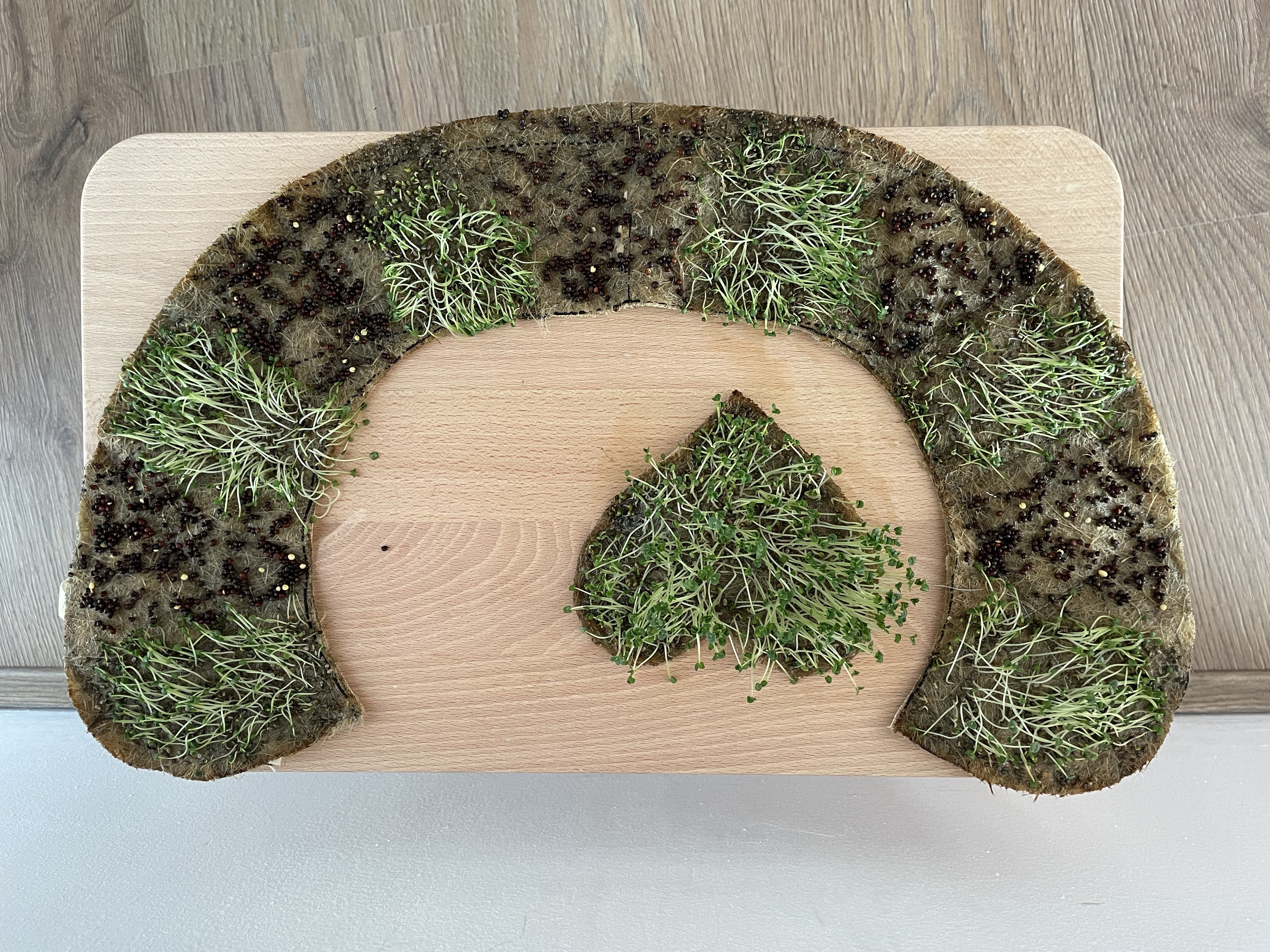 Hanka van der Voet / The Netherlands
Katharina Siegel / The Netherlands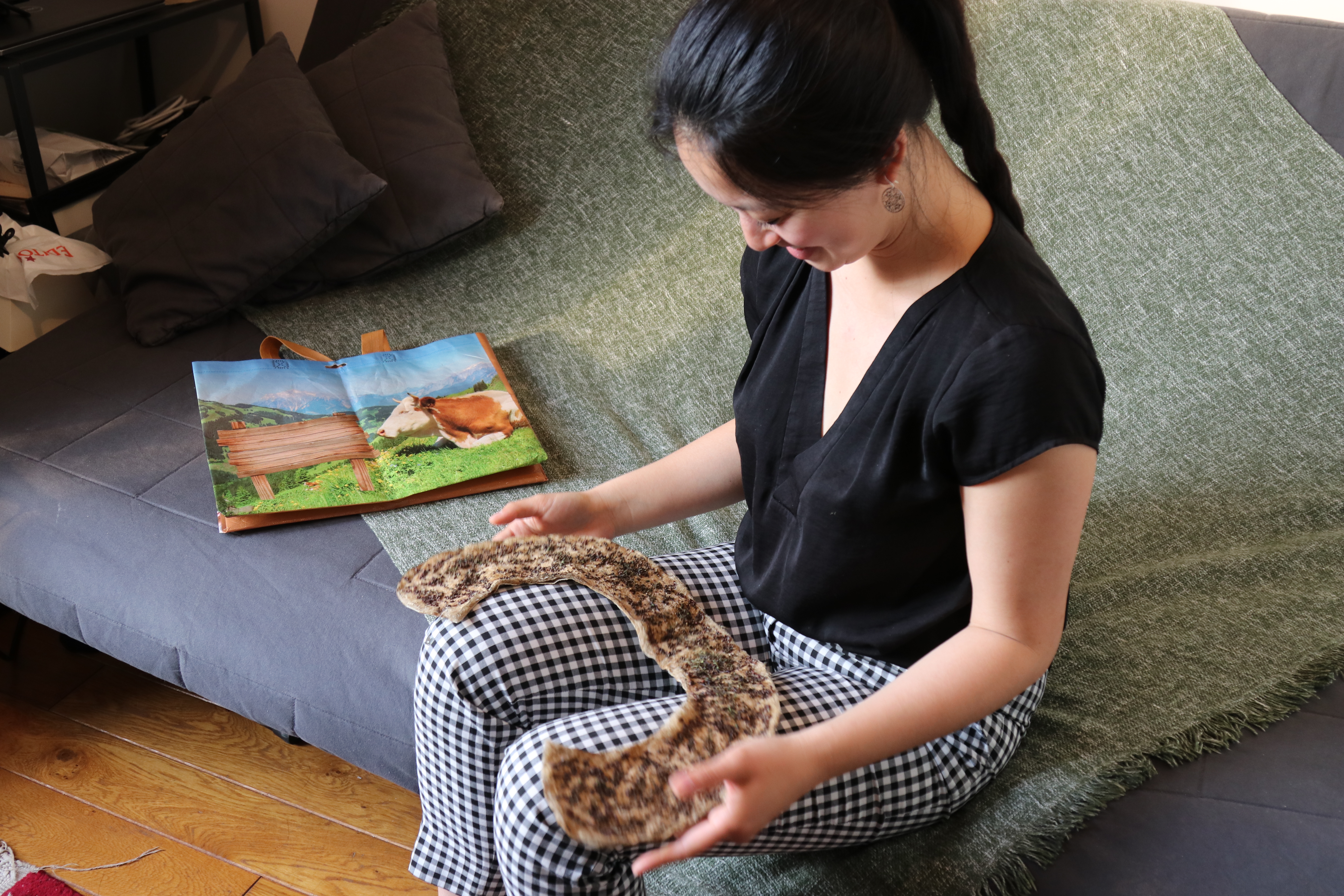 Mayline Au / France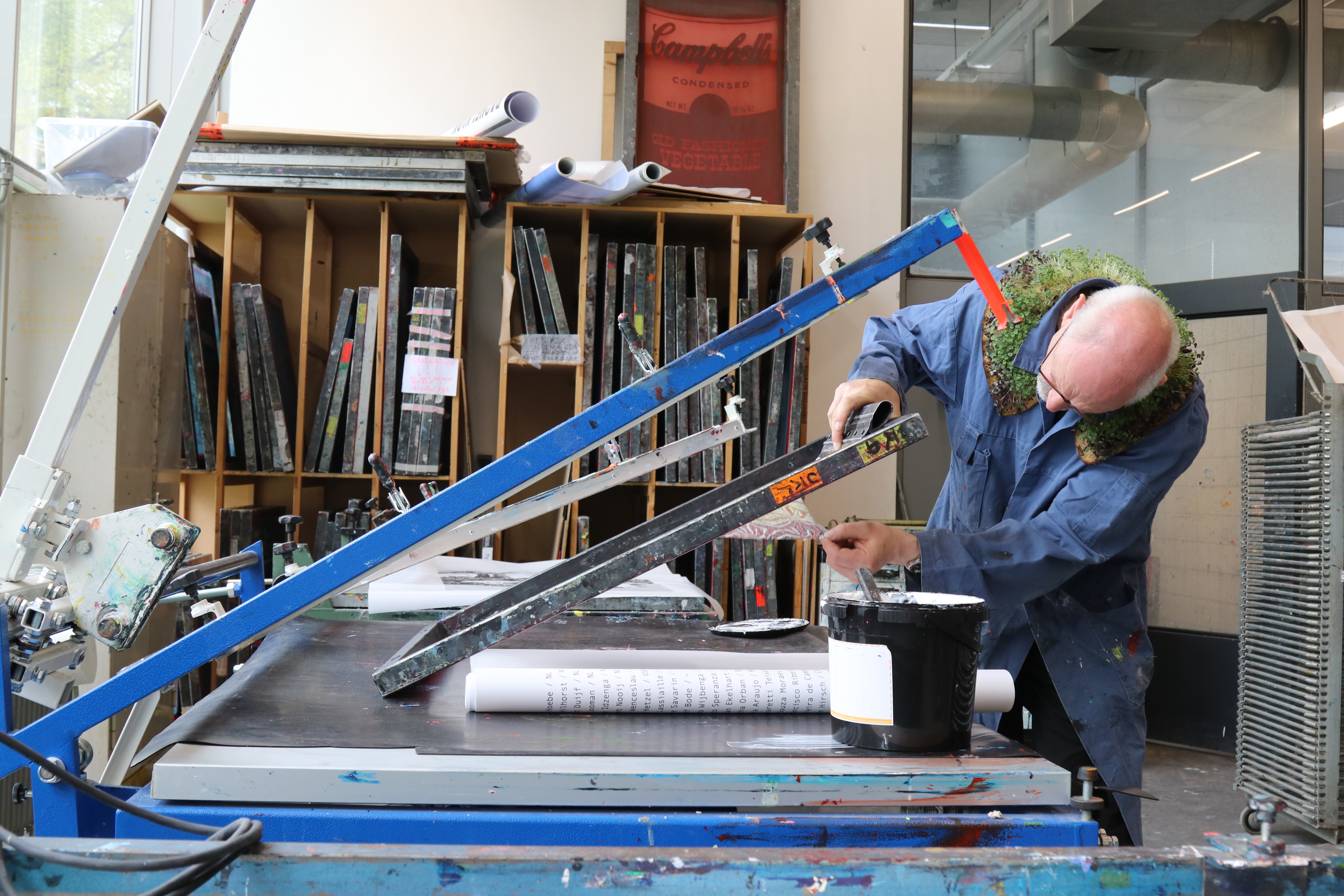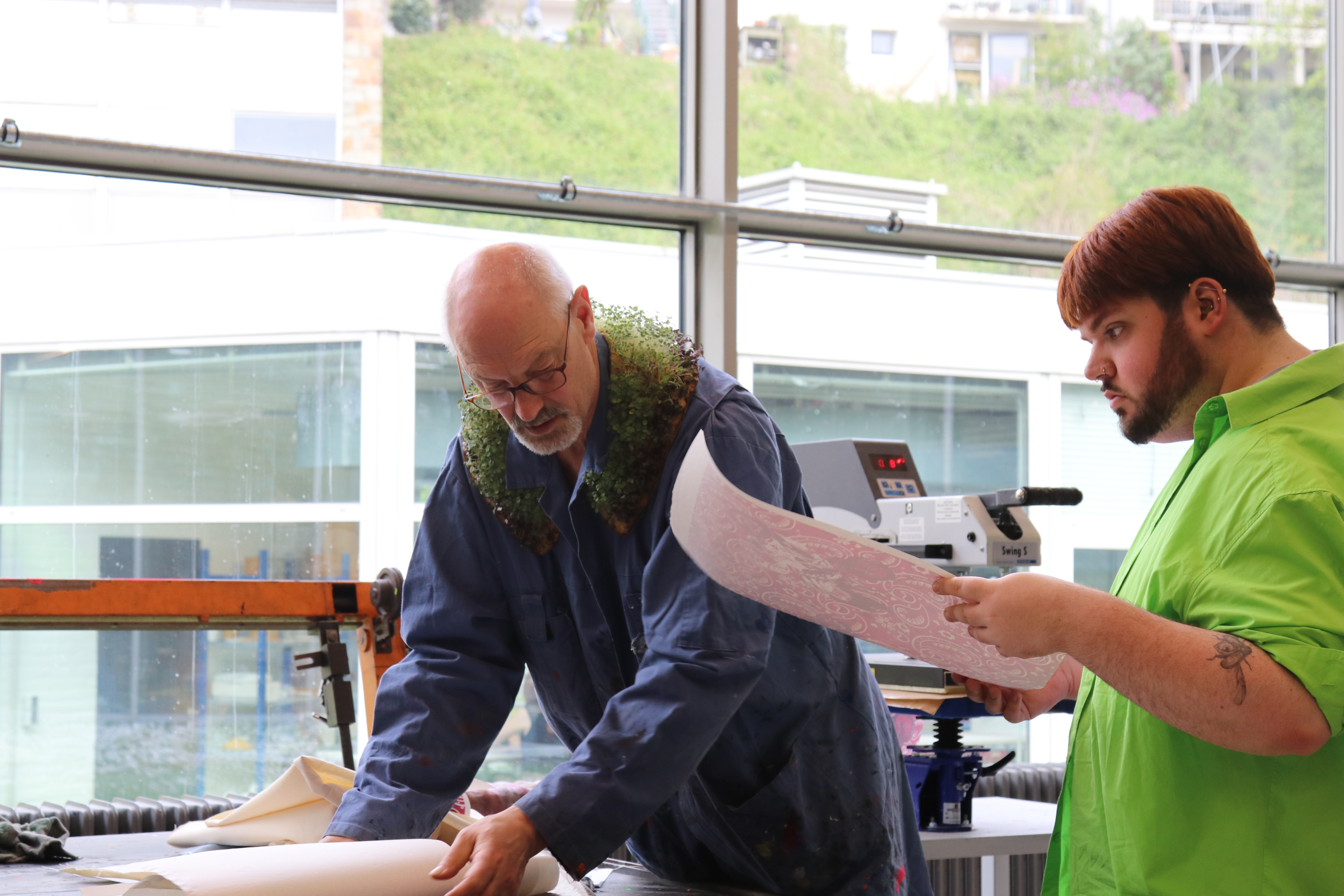 Walter Huinink / The Netherlands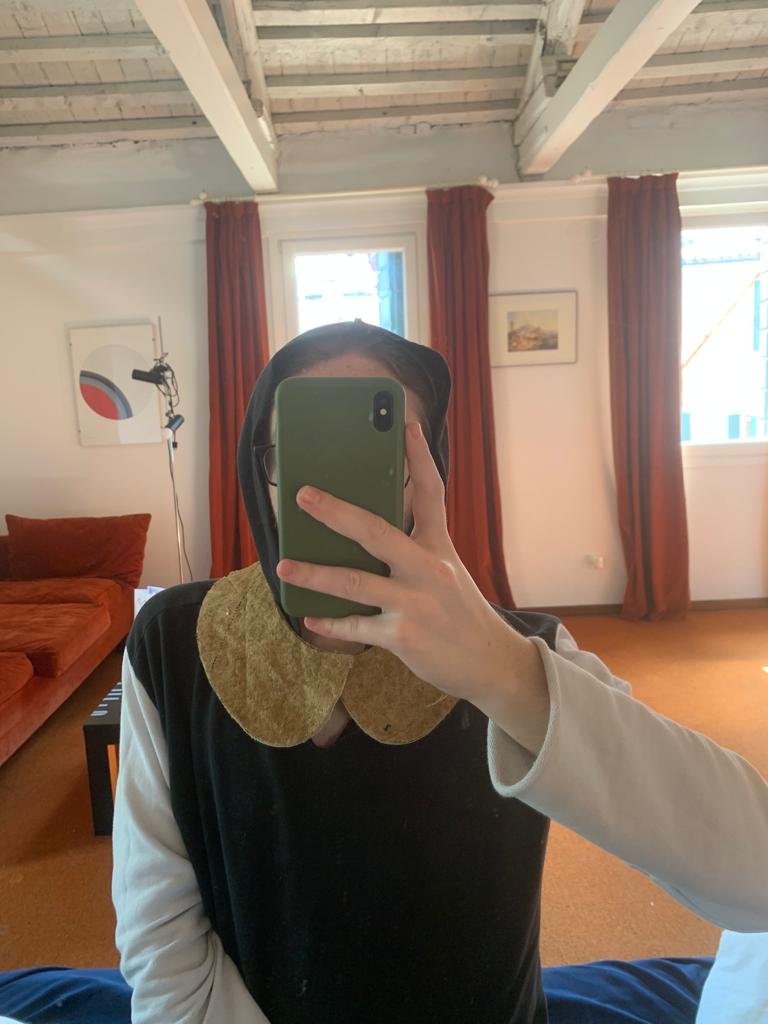 Marco Marino / Italy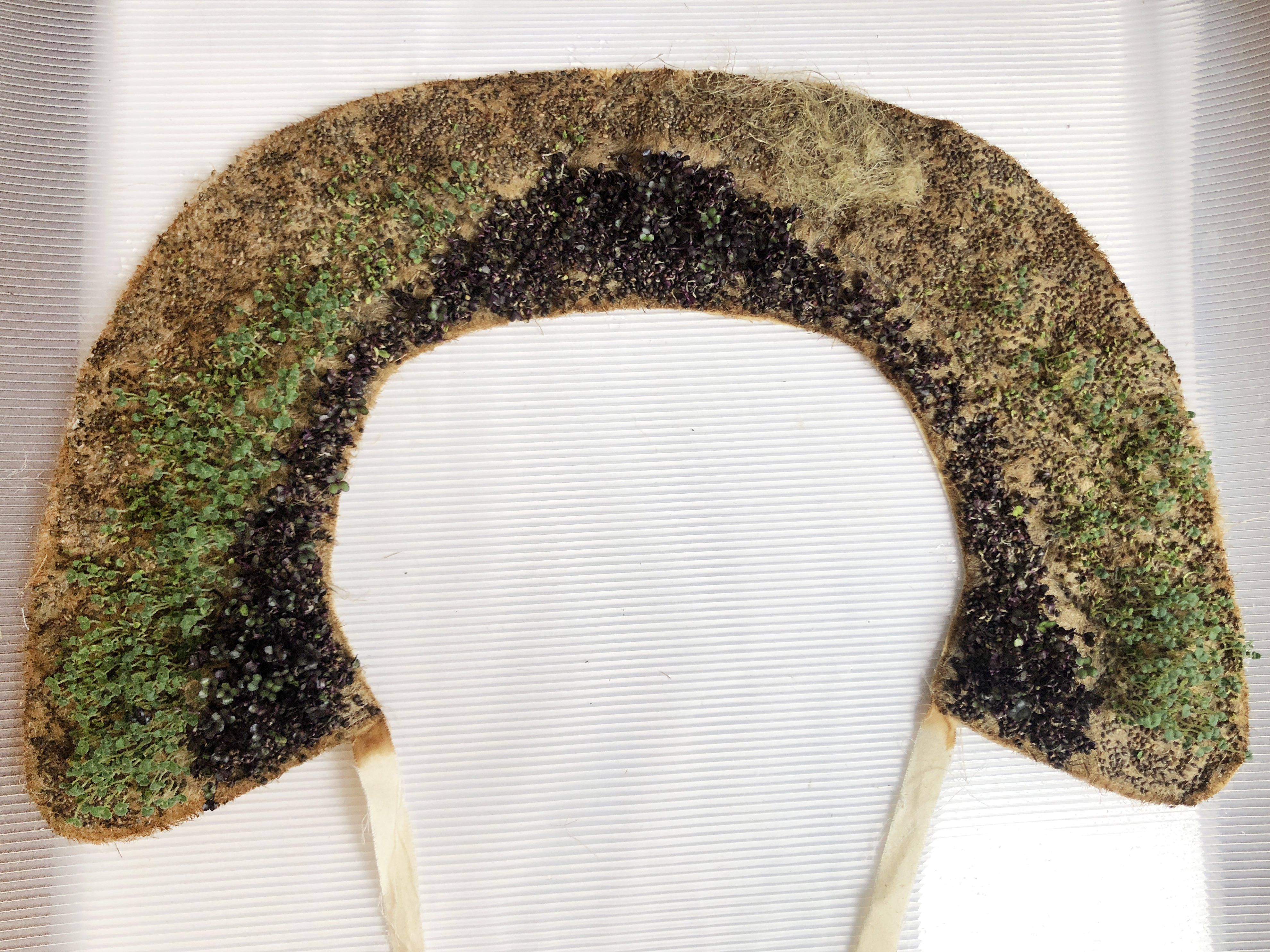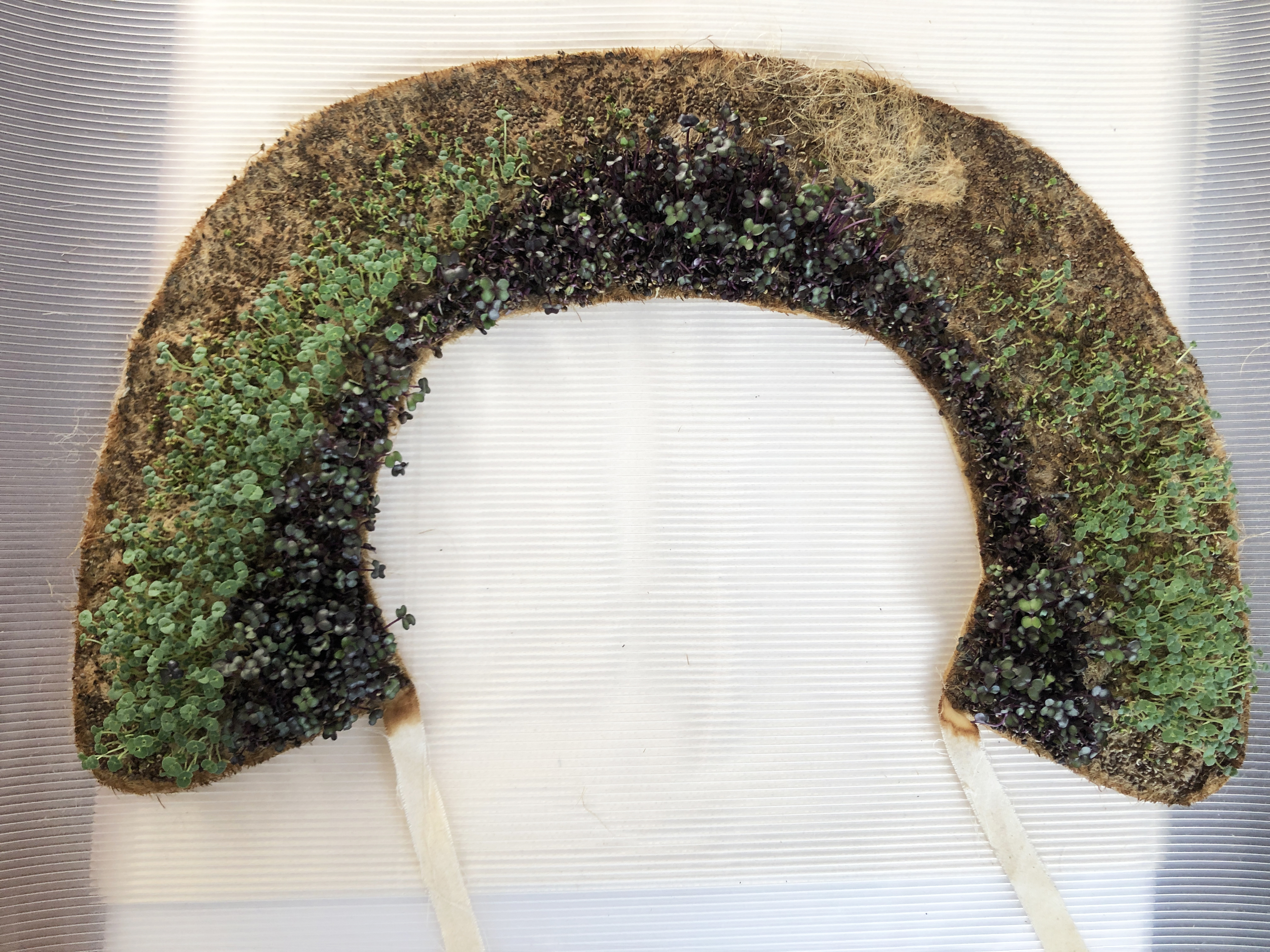 Yi-Jing Chen / The Netherlands
Street Investigation: Amsterdam Zuid



Street Investigation: Arnhem Centrum